Exclusions in Water Bill could leave millions without affordable flood insurance
Exclusions in Water Bill could leave millions without affordable flood insurance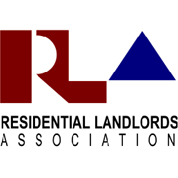 Urgent amendments are needed to the Water Bill to reduce the number of properties excluded from access to the government's Flood Re proposals, a number of housing organisations have warned.
The Residential Landlords' Association (RLA) joined the British Property Federation (BPF) and the Council of Mortgage Lenders (CML) to voice concerns over the Bill.
The housing partners said exclusions recently identified in the types of property to be covered by Flood Re will leave significant numbers of homes without the access to affordable flood insurance that had been expected.
As currently defined, Flood Re will exclude most buildings cover for:
Leasehold properties;
The entire private rented sector;
Small and medium-sized enterprises (SMEs);
Housing association homes;
New-build homes constructed after January 2009;
Council homes; and,
Properties in council tax band H.
With almost five million leasehold properties thought to be in England and Wales, and over four million homes in the private rented sector, this means that the real number of properties excluded is likely to be millions, rather than the widely-cited estimates of 9,000 homes. The rationale cited for the exclusions is that buildings insurance on such properties is deemed by the insurance industry to be "non-domestic", rather than domestic.
However, this is a distinction that only the insurance industry would perceive: the man-in-the street would undoubtedly regard leasehold flats as residential/domestic. Leasehold property such as flats, however, has to be insured on a block basis to ensure the whole building is insured. And while some residential rented property will be insured by big organisations, the vast majority in the private rented sector is owned by individual landlords with one or two properties.
Preventing landlords from being able to access affordable flood insurance will put significant strain on tenants whose homes are flooded and cause wider social harm to communities.
Speaking ahead of the second reading of the Water Bill in the House of Lords on 27th January, a partnership of housing sector organisations – including the RLA, the BPF, the CML, the Association of Residential Managing Agents (ARMA), and The Leasehold Knowledge Partnership – have come together, and are urging the government to reconsider its plans, which will negatively impact a huge proportion of households and the industry.
Richard Jones, Policy Director of the Residential Landlords' Association, said:
"We are very concerned about this discrimination against the private-rented sector. It will particularly hit smaller landlords, some of whom could well consider their future in the sector as a result. This comes at a time when private landlords are increasingly called on to provide the accommodation necessary to the nation's housing needs.
This will also hit very badly any tenants who are flooded and would pose problems for local authorities who might have to rehouse some residents affected by flooding and who could be faced with areas of property blight because landlords cannot obtain insurance cover."
Ian Fletcher, Director of Policy at the BPF, said:
"Every property that is occupied is somebody's home and investment. Flood doesn't discriminate between freehold and leasehold, owner-occupation and renting, and it is of small comfort having contents cover if the building itself is left uninhabitable. If a property is at risk, regardless of its status, it needs to be able to insure itself affordably against disaster, not least because that is a condition of most mortgages.
Universality of flood cover is something that we think the citizens of the UK cherish and should not be given away so easily in this deal. Increased surface water flooding means you don't need to live next to the sea or a river to be impacted by flood these days, it can happen to most of us. Depriving leasehold property owners, including millions of owner-occupiers, access to Flood Re is frankly unbelievable. There are many small leasehold blocks run by leaseholders who simply won't be able to fight their corner in the insurance market and need to have access to Flood Re. Also at a time when Government is taking so many positive steps to encourage investment in the private rented sector and promote responsibility in the sector, it seems extremely contradictory to exclude these properties from possible essential flood cover.
Restricting the ability of landlords, particularly smaller ones, to insure their properties against flood risk will also impact on the speed at which communities recover from major flood events, if some properties are insured, but others are not because access to Flood Re excludes them. Tenants re-habitation process may be significantly drawn out and as a result local authorities will face the strain of providing lengthier temporary housing arrangements."
Flood Re is intended to replace the 'Statement of Principles', under which insurers offered affordable flood coverage to the vast majority of households in return for Government maintaining its spending on flood defences, which was felt to be untenable.